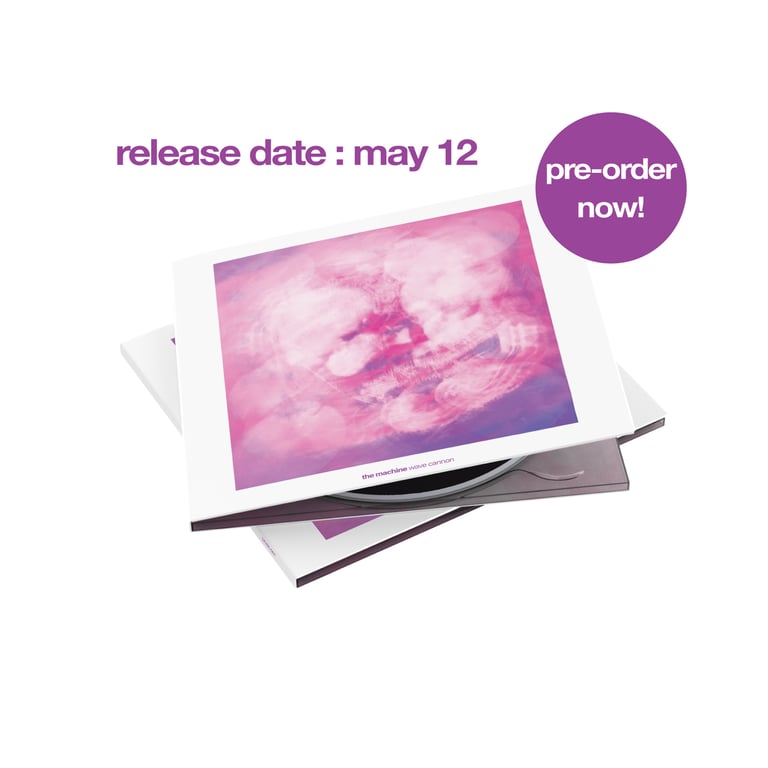 Wave Cannon (CD) | PRE-ORDER FEB 17!
Digipack.
THE MACHINE - WAVE CANNON
A01 Reversion
A02 Genau or Never
A03 Glider
A04 Ride On Crash Kick
B05 Return to Sphere (Kneiter II)
B06 Wave Cannon
Produced, mixed & recorded by David Eering
Digital & vinyl mastering by Pieter Kloos
Cover art by David Eering
Released by Majestic Mountain Records
Doused in space and soaked in riffs reverberates Wave Cannon, the new album of THE MACHINE. With a reinvigorated sense of purpose, the Dutch power trio re-introduce themselves on their 7th full-length. Having found a like-minded partner in Swedish indie label Majestic Mountain Records, the band inked a deal for the physical and digital release of Wave Cannon.
Sustaining the band's ongoing sonic development with every release since their inception in 2007, Wave Cannon sees THE MACHINE take a step back from their noise rock influenced approach of 2018's Faceshift. Taking cues from the heavier side of shoegaze while simultaneously reconnecting with their spaced out past, the six diverse tracks on Wave Cannon have a lot to offer to both a new audience and fans of the band's heavy psych side of earlier years. THE MACHINE are not falling back on the lengthy instrumental jams of underground darling Solar Corona (2009) though; there's still a prominent focus on crafting songs, a process that began with 2012's Calmer Than You Are. At the core of Wave Cannon are pop songs disguised in fuzzy feedback.